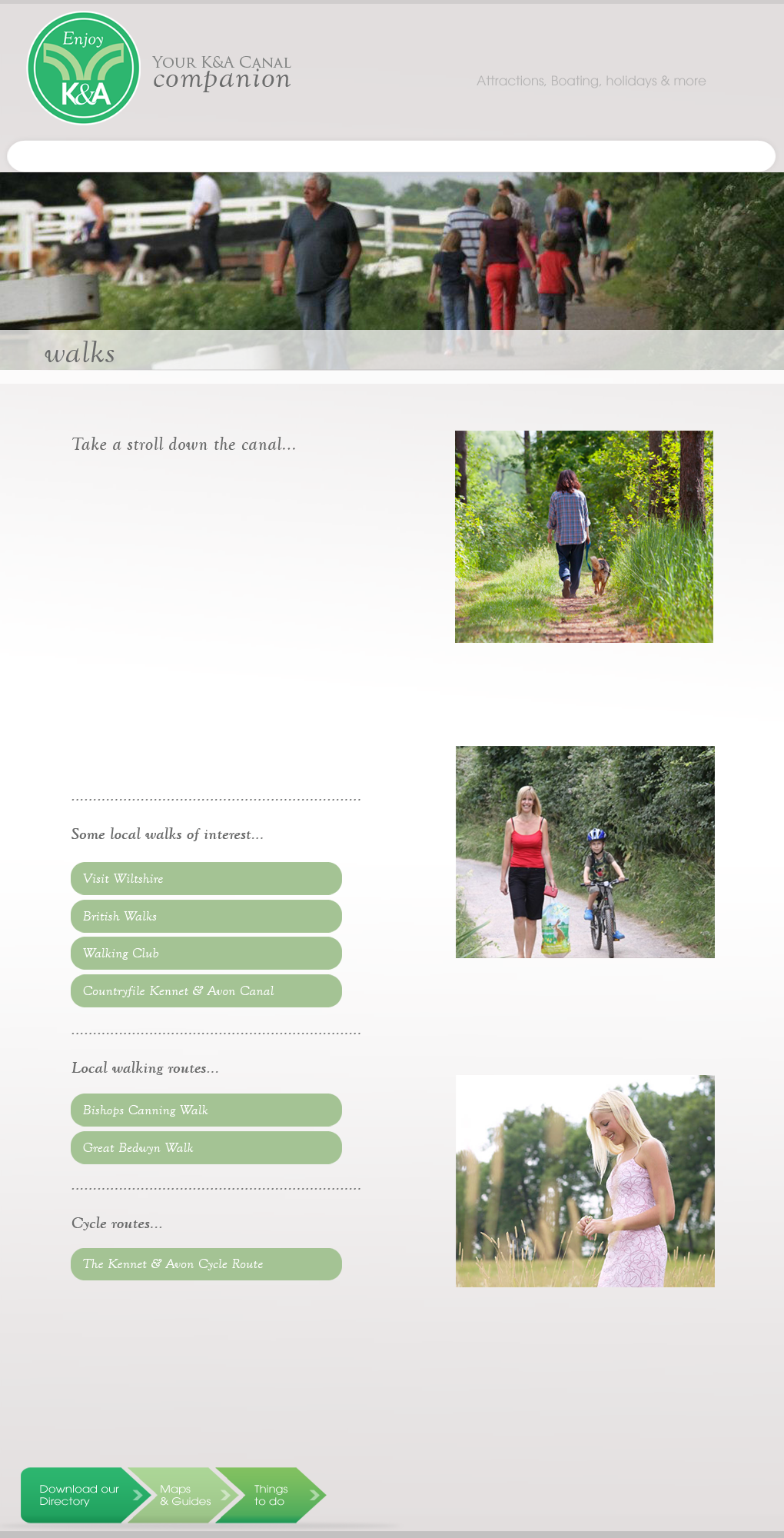 Originally completed in 1810, the restored and re-opened Kennet and Avon Canal passes through a rich variety of walking country, home to an abundance of wildlife.

Starting from the historic seaport of Bristol, the Kennet and Avon Canal passes through the Avon valley, and the richly fertile Vale of Pewsey, overlooked by the North Wessex Downs.

Further east, the canal touches the fringes of the Savernake Forest, before making for the Berkshire Downlands and on to the Thames at Reading.

Along the way, there are engineering marvels of the canal era such as the magnificent aquaducts at Dundas and Avoncliff, the Caen Hill 'staircase' of 16 locks, and Crofton Pumping Station, home of the oldest working steam engines in the world.

Other points of interest include the delightful Sydney Gardens at Bath, the ornate landscaping of the canal at Wilcot Wide Water and a stretch of a more ancient earthwork, the Wansdyke.

The main towns along the route are Bath, Bradford-on-Avon, Devizes, Pewsey, Hungerford, and Thatcham. The walk is often described the other way round, starting at Reading.
Copyright the Kennet & Avon Trade Association MMXII



Sponsored by the Kennet & Avon Trade Association